The Ultimate Personalized Fashion Experience
The world of fashion retail is wider than most. From luxury to discount, and fast fashion to handmade, fashion is never one-size-fits-all. And this means that retailers' strategies can't be either. The way we buy fashion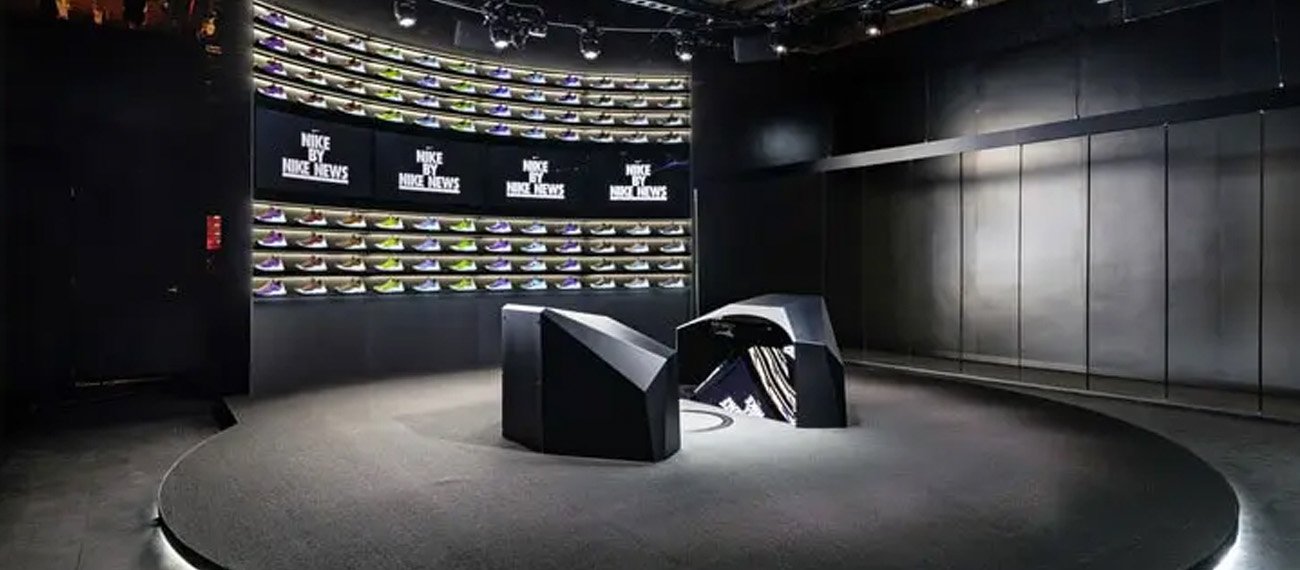 The world of fashion retail is wider than most. From luxury to discount, and fast fashion to handmade, fashion is never one-size-fits-all. And this means that retailers' strategies can't be either.
The way we buy fashion is also changing. The physical store is still an important part of the mix, but ecommerce is now a huge consideration, which brings with it its own challenges. Plus, social media is offering another way to shop.
Whatever type of fashion or channels you work with, these 19 recent initiatives from across the industry are sure to inspire you.
1. adidas Originals x BVG Berlin
Earlier this year, the Berlin transit authority BVG launched an unusual collaboration with Adidas – limited edition sneakers with a built-in BVG season pass. As such the wearer (as long as they are wearing the pair of sneakers at the time) will get free travel around pretty much the entire city on trams, buses, ferries and subways for the year. Although the shoes were quite highly priced at €180, the value of the annual travel pass is €728 which means they offer the owner a significant saving. Limited to 500 pairs, the shoes continue the BVG link in their design by mimicking the seat upholstery design used on the company's train seats. It's perhaps more of a marketing gimmick than the most practical collaboration, but it shows fashion's potential to incorporate other functions and services.
2. Net-A-Porter AI personal shopper
Having invested £442 million in technology and personalisation, Net-A-Porter has developed a robot that can select clothes for customers based on their future plans – namely where they are going and the type of trip. The system uses AI to offer the personalised service. The company has also developed another tool that uses AI to put together outfits based on other items a customer has selected. As these technologies get smarter and more effective, AI is going to become a major tool in helping fashion brands offer a more personalised service.
3. Nordstrom Local's service focus
Nordstrom's latest retail model is very different to its existing department store offering. The new concept deconstructs the department store into smaller, targeted spaces. The first of these is Nordstrom Local, which is clothing store that stocks no clothes. Instead the small space has a stylish suite and dressing room with personal stylists ordering in products for customers to try. If they want to buy anything it will be shipped to their home. The space also offers alterations and tailoring.
4. Viktor & Rolf and Zalando's recycled materials collection
Zalando has teamed up with fashion designers Viktor & Rolf to create a collection focused around using recycled materials to make handcrafted garments. Called RE:CYCLE, the new collection consists of 17 pieces of womenswear. The materials come from Zalando's overstock fabrics, while Viktor & Rolf manage the design. The collection is deliberately priced to be accessible with the idea being that it's a viable alternative to a customer's usual purchases. The partnership shows that collaboration may be one way for fashion to fix some of its sustainability issues.
5. MM.Lafleur's personal stylist
MM.Lafleur's showrooms operate on something of the same concept as Nordstrom Local. The company runs a successful ecommerce business, but finds that many customers find shopping with a stylist more efficient. Taking that to the next level, MM.Lafleur's stores don't hold any inventory, which stops customers wasting time browsing and means they don't need such a large space. Customers who book an appointment with a personal shopper will arrive to find a dressing room full of carefully selected clothes personalised to their tastes. If they like what they buy they can take it away that day, but most opt to have them delivered to their home. It's another case of retail becoming more tailored to the customer with brand's putting in the time to learn about the customer first, so they can offer a better service.
6. The Tie Bar's data-gathering stores
Menswear brand The Tie Bar is one of the many brands that began life as an online-only operation, but has since moved into physical retail. Notably the company started with pop–up stores, but found they were turning a profit so converted them into permanent stores. However they don't operate in isolation. The Tie Bar uses the stores to improve its online offering by testing out new products and uses learnings from customers' in-store stylist sessions to improve its online equivalent. Going the other way, The Tie Bar uses online data about where its customers live and what they buy to decide where to open new stores. It shows that there's a lot that retail can learn from its various channels in order to refine the overall shopping experience.
7. Nike's 90 minutes custom sneakers
The Nike By You studio in New York is home to the brand's new retail experience which lets customers customise a pair of trainers in less than 90 minutes. Known as the Nike Makers' Experience, the process involves a series of graphic options and patterns, plus colour and size options, to create a design that's unique to the customer. The experience uses a special model of trainer, the Nike Presto X, which was specifically created for it. Currently the Nike Makers' Experience is invite only, but it shows just how fast personalisation can be. It's likely that we'll see more and more options for customisation in stores, but without customers having to give up a whole day for the experience.
8. Vogue and GQ Amazon Echo Look stylist
Amazon Echo Look's screen and camera functionality is being put to good use by fashion publications Vogue and GQ. Customers can use the device's AI stylist to get style suggestions from the magazines by uploading photos from their smartphone. The magazines will also host weekly content on the Echo Look app's home screen with the ability for customers to click through and buy items. Although Amazon says Vogue and GQ don't get a cut from any purchases made, it's the sort of collaboration that you could add such an element to. For the magazines it's a way of redefining their role in today's increasingly print-free world.
9. Orchard Mile's personalised 'shopping street'
It's been a slow process but more and more luxury brands are online, whether via their own initiatives or platforms like Net-a-Porter and Farfetch. One company changing how customers shop for these brands is Orchard Mile which lets customers create their own 'shopping street'. The customer pick their favourite brands to populate the street, They can then click on them and go to a customised website featuring the designer's entire collection. The aim is to make the experience akin to walking into the brand's shop. With more choice than ever, ideas like this may help customers with their online shopping by narrowing down the options to certain brands. And customers don't have to waste time filtering through brands they don't like.
10. Columbia Sportswear's personalised engagement
Columbia Sportswear has collaborated with Microsoft to offer a better customer experience. The company uses Microsoft's Dynamics 365 and Azure cloud services to get insights into how customers respond to products – regardless of the channel used. This then helps Columbia Sportswear to personalise the experience. The technology is also used to improve merchandise management by offering better reporting and analysis. In the drive for personalisation it's likely more and more retailers will be looking for technology partners to help them achieve their ambitions faster.
11. Stitch Fix's AI-driven search
Stitch Fix is using artificial intelligence to take the effort out of finding new clothes. Rather than the customer going from store-to-store browsing, the company uses a mix of human personal styling and AI to find and send products directly to customers. It uses customer data to find the products it thinks the individual will like. The AI is constantly learning based on what the customer returns and keeps, which means its recommendation get better and more personalised over time.
12. H&M's Afound discount marketplace
H&M wlll branch out into discount fashion with the launch of its new marketplace Afound. It marks a whole new chapter for the brand as H&M will allow other fashion labels to be sold on Afound. And of course H&M will use it sell its own unsold inventory. The marketplace will be accessible online and through a physical store in Sweden. The aim is to present a mix of brands at different price points. As customers continue to show their bargain-hunting desires, Afound may help H&M tap into a new audience. Incorporating other brands will help to drive traffic to the site.
13. Untuckit's RFID merchandise
Casual men's apparel retailer Untuckit is piloting the use of RFID in its Fifth Avenue store. The company will use the tech to track inventory and see which items are selling best. They can then use this to optimise inventory in real-time. Just as importantly the RFID will show which sizes and styles have low demand enabling Untuckit to remove or improve them. The store can also track staff and shoppers around the store to better understand journeys. It's a glimpse into how the stores of the future will use tech to make their product ranges as lean and optimised as possible.
14. Zara self-service kiosks
With click-and-collect a well-established part of the retail mix some brands are looking at ways to improve the process. Zara is one of these. It's testing self-service 'pickup towers' in-store which can hold up to 4,000 packages. Customers can use them to retrieve their online orders by scanning a barcode on their phone. The machine then locates and retrieves the package in just a few seconds. Given that most retailers' click-and-collect services requires customers to queue up at a desk or till to get their items, this technology is a win-win. It makes the process faster for customers and frees up staff to do more important tasks.
15. Miquela Sousa the digital influencer
Miquela Sousa is a 19 year old LA-based model and influencer. So far, so normal. But Sousa is actually a computer-generated figure – and no-one knows who is actually behind her. Still, she has more than 899,000 Instagram followers and fills her feed with images of outfits from brands such as Chanel, Supreme and Vans. Her success raises a question around authenticity, specifically whether it matters if someone is real or not if they are 'authentic' in their persona and messaging. Sousa shows that there may also be an opportunity in the future for brands to use digitally created influencers for campaigns – probably for a lower price.
16. LVMH 24sevres multi-brand store
LVMH's first ecommerce project is 24servres.com, which is a digital realisation of the Le Bon Marche store in Paris. The idea is to extend the physical experience to customers all around the world, including recreating the store's famous window displays. LVMH also believes that its curated experience is what sets it apart with the brand taking an editorial approach to merchandising the site's inventory. The project raises a question about how close the digital and physical experiences will get in the future – do customers want to shop on sites that are more like going into a store?
Image credit: Nike
17. Nike+ loyalty scheme
First launched in November 2017, Nike's latest loyalty programme evolution involves rewarding customers with offers from select partners, including Classpass and Headspace. Customers have to be NIke+ app members to use the scheme. Other perks include things like four free months of Apple Music when buying a certain shoe or colour. In addition, members receive discounts and gifts on purchases throughout their entire birth month. Loyalty schemes are in desperate need of a revamp and this sort of partner-based idea is a good way to keep customers interested. It's not just about being rewarded by Nike, but also other brands that you might be interested in.
Plus, the opening of Nike's new New York flagship early next year will add another level to the brand's loyalty offering. Instead of the usual product merchandising, the fifth floor will solely treat Nike+ members to exclusive services, including unique products, experiences and expert access. Again it's another reason for customers to become members of the club, which then brings them closer to the brand.
18. Start Today USA at home e-commerce measurement service
The US subsidiary of Japanese fashion brand Start Today is aiming to change the way we buy online with its new at-home measurement device. The ZOZOsuit is an enhanced suit that uses sensor technology to capture 15,000 measurements from all over the wearer's body. The data is then sent by bluetooth to the accompanying ZOZO app. Customers can then shop Start Today's products and get recommendations on what will fit based on their exact measurements. While it's quite an advanced solution to the issue of online purchases not fitting, it's likely that individual customer measurements will become an integral part of ecommerce in the future.
19. Direct-to-consumer luxury WARDROBE.NYC
WARDROBE.NYC is a luxury direct-to-consumer label from designer Josh Goot and stylist Christine Centenera. While that's an unusual model in itself for luxury fashion, the brand sells clothes as 'wardrobes' with customers having the choice or four or eight seasonal essentials costing £1,104 and £2,208 respectively. Catering for both men and women it's an interesting look at where luxury fashion could go in the future by offering high quality products, curated into capsule wardrobes at a lower price.
What's the future of fashion retail?
Personalisation and customisation are perhaps the biggest areas for fashion retailers to be paying attention to. The good things it that these types of services can take any number of forms, depending on the retailer and the customer. Some brands are using tech, some are using expert staff, some are using data between different channels, but they're all trying to offer something that's more focused on the individual.
Once you start providing customers with a more personal experience you're likely to reap the benefits elsewhere in terms of loyalty. No-one wants to leave a brand that 'gets' them for one that doesn't. And the more you know about your customers the more you can improve your business overall because you know what they want. If fashion retail does nothing else, it should start getting personal.
Via Insider-Trends