Retail In The Metaverse
If you haven't heard of Roblox, ask your 10-year-old to explain it. Because while most of the adult population may still be struggling with the concept of the metaverse, chances are the tween in your life
If you haven't heard of Roblox, ask your 10-year-old to explain it.
Because while most of the adult population may still be struggling with the concept of the metaverse, chances are the tween in your life is already in it.
Launched in 2004, founders David Baszucki and Erik Cassel wanted Roblox to usher in "a new category of human interaction."
The company built out three major arms: Roblox Client, the application that allows users to explore 3D worlds, Roblox Studio, which allows developers and creators to build, publish and operate those 3D experiences, and Roblox Cloud, which includes the services and infrastructure that powers the platform. Users create a unique avatar that is able to go across experiences, like games and events.
The result is a digital space where people can play, learn and communicate in a world that is user-generated.
And it is gaining steam.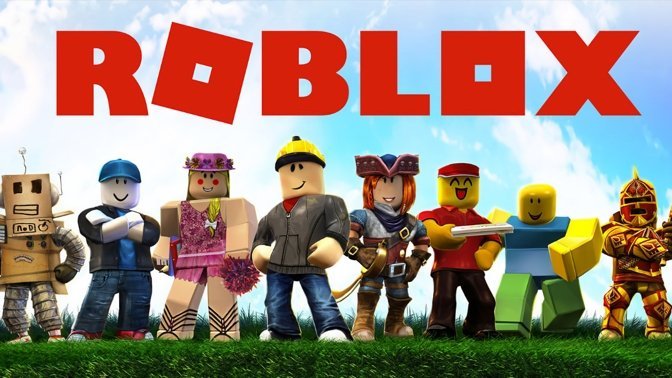 In 2018, there were 12 million daily active users on the platform. By the time the company filed paperwork with the securities and exchange commission in the fall of 2020 to go public, 31.1 million people were on the platform every day — and 54% of those users were under the age of 13. This week, when the company reported earnings, that number hit a record of 45.5 million average daily users for fiscal 2021, an increase of 40% year over year.
That's a lot of young people in one space, and a number of brands like Gucci, Nike and Forever 21 are on it, creating experiences for a plugged-in audience.
But, should other retailers follow suit and be on the platform? And is it a meaningful way to build brand loyalty?
The case for Roblox as a marketing tool
Take Forever 21, which joined the platform in December. The retailer, which is owned by Authentic Brands Group, created "Forever 21 Shop City," where users can manage a digital store and compete to become the top shop. Participants customise the look of their store and complete tasks like stocking inventory, operating the cash register, hiring employees and assisting customers.
The fast fashion retailer's objective is to gamify fashion and encourage players to express their individuality by running, and customising, their digital spaces. Products can be purchased for users' avatars with monthly "metamerch" drops — namely, apparel, makeup and accessories.
But some products can be purchased in real life. A page on the retailer's website dedicated to the partnership currently includes a quilted zip-up puffer vest, a colourblock shoulder bag, a cable knit sweater dress, and high-rise jeans, among other items.
The ability to purchase both digital and physical clothing creates different touchpoints for customers, and has the potential to be an additional revenue stream as well as a means to build brand recognition.
Retailers joining Roblox is a "sound strategy" to increase brand awareness and sales, according to Jenn Szekely, managing partner at Coley Porter Bell. "As a person with two children under the age of 13, I can tell you firsthand the amount of requests I get from them to purchase things from their visibility to brands and products in their online entertainment usage."
Szekely said that brands entering into the world of Roblox is a great long-term strategy that should be considered. "By getting to these younger audiences early, they are building affinity to brands they most likely would not be aware of yet," she said in emailed comments, adding that a presence on the platform demonstrates to existing audiences that a brand is "on the pulse of immersive technologies."
Retail is evolving, and as the metaverse moves forward, omnichannel is not only about physical retail and e-commerce.
"This is the ultimate omnichannel, because we're not just talking about stores and DTC and web 2.0," Keith Niedermeier, clinical professor of marketing at the Kelley School of Business at Indiana University, said in an interview. "Now we are talking about web 3.0, and a persistent digital world where millions upon millions of customers are spending significant time. So if that's where they're spending their time, and their engagement, that's where brands and retailers have to be."
And when it comes to interacting with the larger metaverse, the level of engagement is expected to grow. A recent report by Gartner forecast that 25% of people will spend at least one hour a day in the metaverse by 2026.
Companies are taking note. In December, Walmart filed multiple trademark applications regarding virtual products. Meta, owner of Facebook, is investing $50 million to create a "responsible" metaverse where users can communicate in a virtual environment. Microsoft announced it will acquire Activision Blizzard to grow gaming operations and build infrastructure for the metaverse.
"Thirteen-year-olds aren't cruising the mall everyday after school … Kids are spending their time online, and increasingly, in this digital space. "Keith Niedermeier, Clinical professor of marketing, Indiana University
"Vendors are already building ways for users to replicate their lives in digital worlds," Marty Resnick, research vice president at Gartner, said in a statement regarding the research firm's report. "From attending virtual classrooms to buying digital land and constructing virtual homes, these activities are currently being conducted in separate environments. Eventually, they will take place in a single environment — the metaverse — with multiple destinations across technologies and experiences."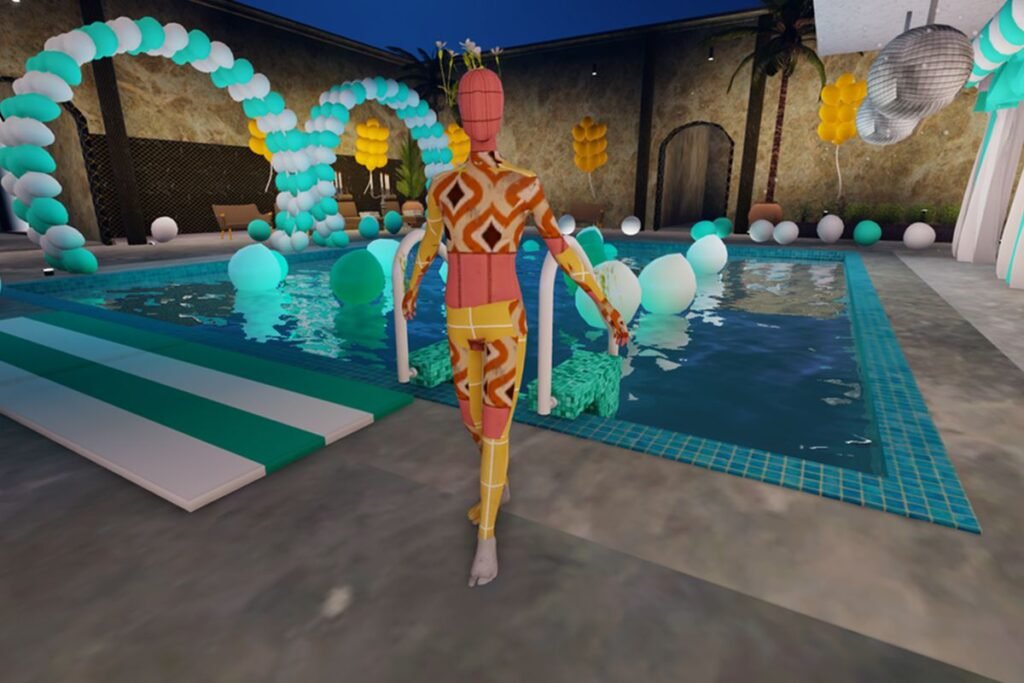 Roblox in particular is a means for companies to engage with the metaverse and get their brand identities in front of a younger audience. Because, as Niedermeier points out, tweens for the most part are not hanging around malls to discover products.
"Thirteen-year-olds aren't cruising the mall everyday after school," he said. "Stores in malls were the major brand builder where you could interact with the brands, the designs, the offerings, the employees. That's not where kids are spending their time now. Kids are spending their time online, and increasingly, in this digital space."
Instead, retailers need to go to where their audiences are gathering, according to experts.
"If you are targeting that age group, you absolutely should consider that as a major opportunity for you," Hana Ben-Shabat, founder of Gen Z Planet and author of the book "Gen Z 360," said. "Because it is marketing 101. You have got to be where your customers are. And here millions of them are hanging out on Roblox. Why would you not go there?"
Avatars and spending
An advantage of being on the platform is the ability to create virtual items that can be worn or used by an avatar. Each user creates a digital identity, and has the ability to keep the same avatar across Roblox. When users sign up, they personalise their avatars by selecting a body type, clothing and "gear" which may include weapons, musical instruments or skateboards.
While signing up for Roblox is free, along with most of the platform's experiences, users can also use real-world currency to purchase Robux, the platform's digital currency. Robux is the way people within the universe can purchase experiences and items for their avatar.
That means if a retailer sells a digital hat with a logo, let's say, the user will be able to wear the hat while visiting different experiences on the platform, and thereby show off the brand. Just like in real life where people can sport labels and perhaps be influencers, avatars can show up wearing items that are valuable within the digital world.
"You're becoming an ambassador for a brand," Ben-Shabat said. "Your avatar can go between different games, and show up as a representative of Gucci, for example," she said, noting that, "right now everyone wants to be an influencer."
Avatars wearing brands from space to space has big potential, according to Niedermeier. Because, if the metaverse evolves in ways that are being forecast, avatars don't have to stay within one world — they can potentially jump from platform to platform. "That's one of the huge values to brands," he said.
Additionally, virtual items can translate to real-world money. Last May, Gucci offered a limited-time, digital version of its Dionysus Bag with Bee through its Gucci Garden exhibition. The bag sold for around $6, but when people started flipping the product its price went up. One user paid around $4,115 for the digital purse, while the actual, real-life version of the bag sold for $3,400, according to reports.
So while brands are creating hype and brand awareness on the platform they could potentially be accelerating sales. And those digital purchases come with high margins because, as Niedermeier states, there's "no holding costs. There's no manufacturing costs. There's no distribution costs."
Creating and consuming, simultaneously
While companies with name recognition are building out Roblox as a channel, everyday users are also generating income from selling digital items. The developer community earned $538.3 million in 2021, exceeding the company's goal of $500 million.
Roblox was launched as a way for people of all ages to generate their own worlds, as a "co-experience platform."
There are reports as to how some young creators have experienced wild financial success through Roblox, and others on how it eludes them.
The thing to note, though, is that users are both creating and consuming content through Roblox. Brands should understand that co-creation is foundational to how a generation of young people are approaching a digital experience. And that may set the tone for future marketing.
"This is tapping into something that is so fundamental for Generation Z, which is their creativity," said Ben-Shabat. "This is a very creative generation. They grew up with access to digital tools that no generation has before them."
Having an audience co-create digitally may give retailers a deeper understanding to how products may operate in reality, and inform real-world product design, according to Niedermeier. "They can crowdsource products without having to actually produce them. It just exists in this virtual world, which then could translate into — at some point — into real-world products."
The potential challenges
While creating an experience that is tailored to a young audience may appeal to brands, it does come with some potential drawbacks. Namely, what's the best way to navigate a space that is primarily used by kids?
Roblox is aware of the potential complications, and enclosed language in its S-1 filing to address it. Namely that the Children's Online Privacy Protection Act applies to its operations, as it imposes requirements on operators of websites that are directed to children under the age of 13.
Retailers need to keep in mind that, while Roblox is predominantly a platform for kids, it also is a multi-generational social community, according to Mark Geden, head of strategic planning at Tribal Worldwide London. It "contains all the peer pressures, low levels of moderation and risks of predatory activity that can be found elsewhere," he said in emailed comments, noting that it presents a degree of inherent brand safety risks.
Other experts agree about moving forward, but with care.
"I think retailers should be moving with some caution, and largely because the platform is dominated by minors and children," Niedermeier said. But, he says, those brands that are "at the cutting edge and want to stay at the cutting edge are not coincidentally the first ones getting into this space."
Roblox addressed some of those concerns in a letter to shareholders released Tuesday. "[W]e must maintain the community's trust. And to do that, our platform must be safe and civil. Since our founding, safety and civility have been at the foundation of everything we do and we will continue to invest substantial resources to improve on this key priority."
The company is also making moves to expand its engagement with older users. It named attracting users in older age demographics as one of its "key objectives." CEO Baszucki in the company's recent earnings call noted that in January its 17- through 24-year-old segment grew 51% year over year, stating that it was "a wonderful validation of our vision to bring people of all ages together on our platform."
While co-creation is fundamental to the platform, it does mean that retailers have to give up some brand control as users expect for interactions to be collaborative.
But, that may be part of the larger future of how brands decide to market to their future customers anyway. Especially with a generation that holds community, creation and competition in high regard, according to Ben-Shabat.
Roblox "shows a very strong understanding of who this generation is, because it plays on all these elements," she said. "This is going to the heart of the psychology of this generation."
Finally, there is always the risk that users simply decide to abandon the platform because one that is more compelling arrives on the scene. Roblox understands that risk, stating that because a majority of users are under the age of 13, the demographic "may be less brand loyal and more likely to follow trends, including viral trends, than other demographics." Young people are ripe to change means of entertainment rapidly.
Yet, tens of millions of active, daily users on the platform means Roblox currently has a significant place in many users' lives.
"It's the Wild West," Niedermeier said. "And these things are going to continue to be moving targets. This is for the edgy marketers who have the stomach to roll with these changes."
Article written for Marketing Dive by Kaarin Vembar