Hot Trend Alert: Kidswear Recommerce Gains Momentum, Reshaping The Retail Landscape
Until recently, Dotte was a largely unknown name in the industry. Founded in 2020 by Louise Weiss, a former neuroscientist, and Samantha Valentine, a former retail manager, the childrenswear resale platform stocks 17 brands, including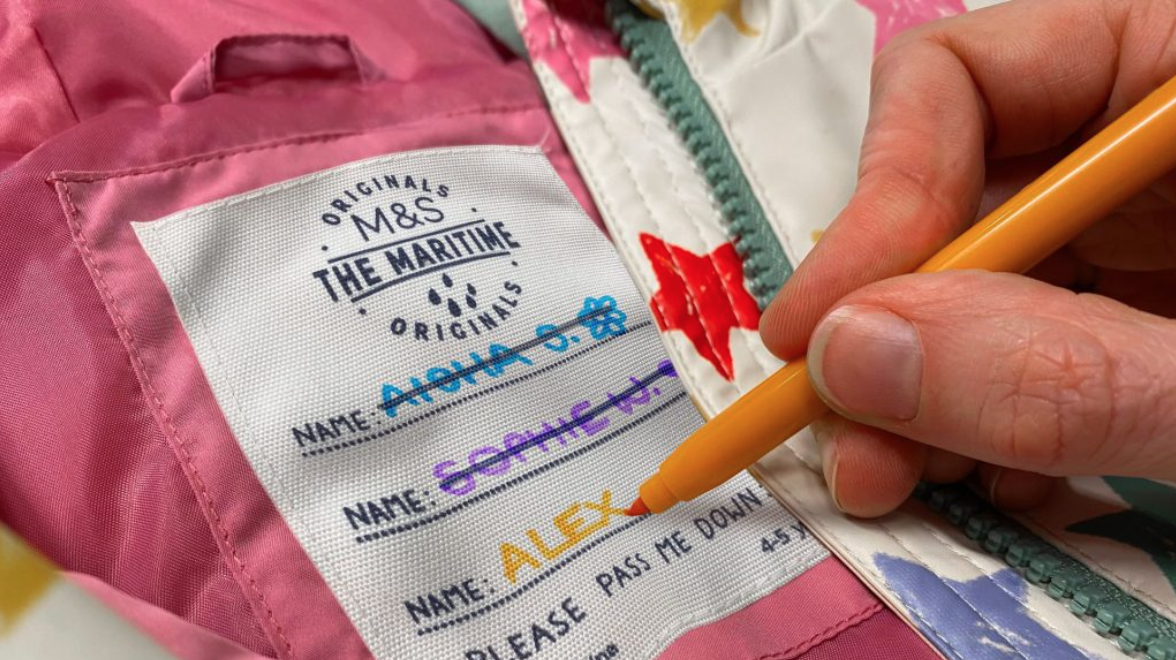 Until recently, Dotte was a largely unknown name in the industry. Founded in 2020 by Louise Weiss, a former neuroscientist, and Samantha Valentine, a former retail manager, the childrenswear resale platform stocks 17 brands, including Turtledove London and Tobias & The Bear. However, it was catapulted into the spotlight when Marks & Spencer announced a partnership with Dotte – marking the former's first foray into resale.
The tie-up comes after childrenswear rental platform The Little Loop – also founded in 2020 – secured £140,000 on BBC's Dragons' Den in an episode aired in January to more than 4 million viewers. The investment will be used to scale The Little Loop in 2022, and extend it into the resale market. The business is also exploring potential partnerships with two "large retailers" to help them to break into rental.
The kidswear recommerce market is having a moment. Awareness is growing quickly, spurred by demand for more sustainable options for consuming children's clothing – which is quickly outgrown – together with a desire to find affordable, yet high-quality items. And as behaviours change, retailers are looking to cash in.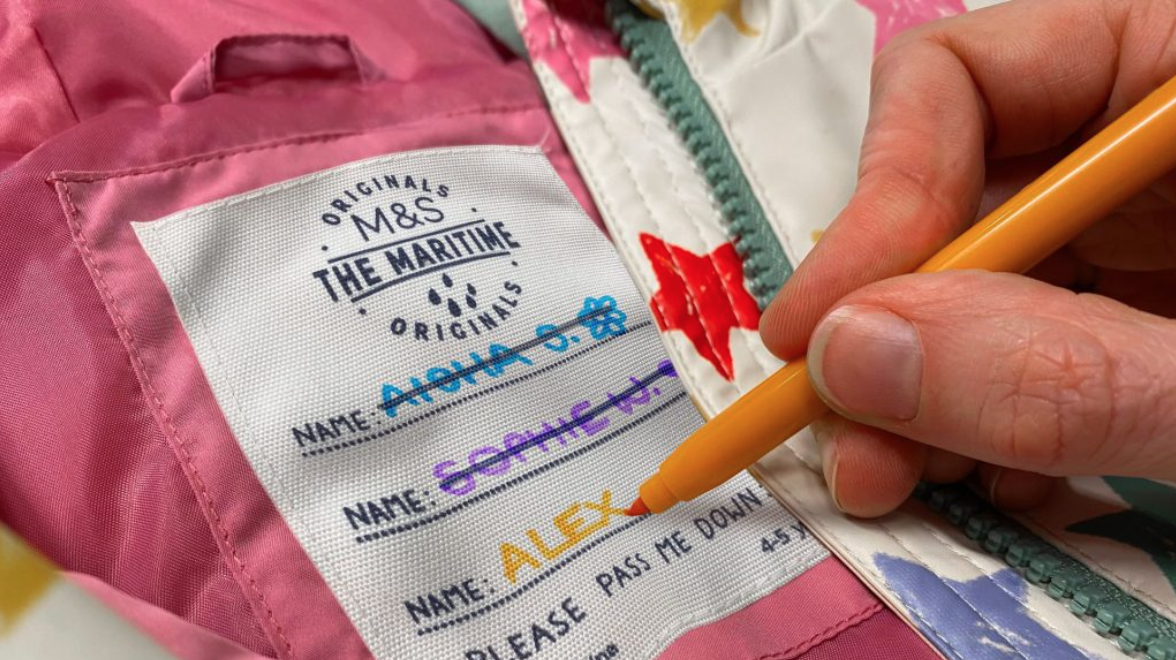 Alice Duggan, head of M&S kidswear, says: "Preloved selling is a growing market and, through joining the Dotte resale collective, we're looking forward to learning more from an agile start-up and supporting the circular economy."
However, the model faces challenges. Parents are unlikely to resell clothes with stains, while in the rental market, barriers lie in the cost of laundering items to be rented out to others. The mechanics of rental and resale can also make them difficult to adopt, in terms of sourcing, authenticating and pricing.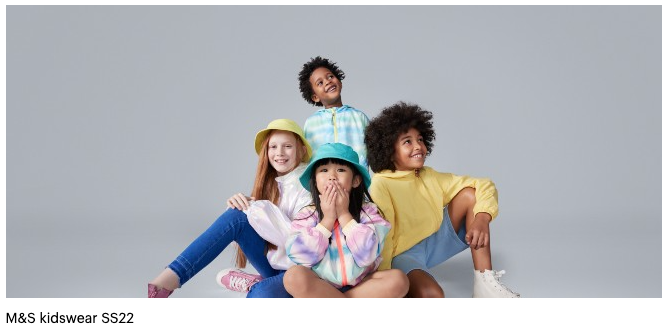 An estimated 183 million pieces of outgrown children's clothing go into landfill in the UK every year, a study by Dotte, in partnership with market research firm Opinium, has found. Environmental charity Hubbub estimates that a third of parents have thrown baby clothes in the bin because they needed the space or did not know what else to do with them.
M&S has invested in Dotte through its joint venture with start-up accelerator Founders Factory, which is working towards a circular economy. The global network was created in 2015 by Brent Hoberman and Henry Lane Fox, and has funded more than 200 technology start-ups.
Dotte will offer customers who sell outgrown M&S kidswear a £5 voucher for their next £25 online shop.
Co-founder Weiss tells Drapers the partnership "signals a big step change in the industry". She and Valentine – both mothers – founded Dotte out of "parental frustration" at the mountains of clothes their children had grown out of – clothes with a long lifespan but comparatively short usage.
"More and more parents are concerned about sustainability. Our whole community is very passionate about that mission," says Weiss.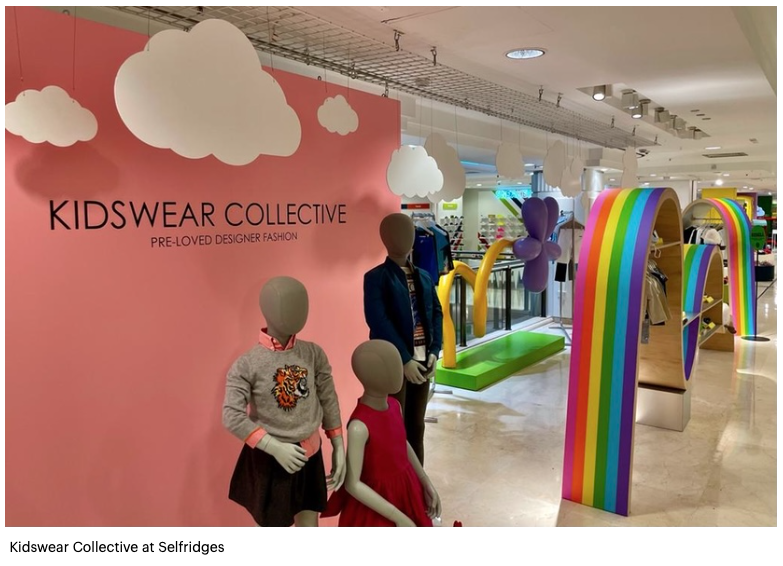 "Affordability is another critical thing. We appreciate that parents are going to buy new at some point, but when people do buy new, they buy well. By reselling your clothes, you have more capital to invest in more durable clothes. The partnership with M&S is really important because we can reach so many more families, as well as being able to extend the lifespan of kids wear and stop it going to landfill."
Jane Kellock, creative director of fashion trend forecasting service Unique Style Platform, says both parties will benefit from the collaboration: "Dotte will expand its customer base and M&S can make tentative steps into the resale market, and extend its consumer reach.
"It has always been a lucrative market, as children grow out of clothes so quickly, and hand-me-downs are part of any parent and child's life. Local secondhand children's clothing shops have always been popular, and online shopping has just made this more accessible for everyone.
"The market has massive potential, but for me, the future of any secondhand or rental clothing market has got to be tied up with curation. In the same way that consumers want to tap into an aesthetic or aspire to a particular look with new clothing, they want to do the same with rental/secondhand. Online platforms that are great at curating and editorialising will be the most successful.
"Also investors are keen to get involved with anything that has the word resale or rental attached to it, when it comes to clothing. The interesting thing is that the resale market is growing so substantially that it's stealing share from traditional businesses, not other resale marketplaces. Consumer curation, edited selections, peer to peer recommendation and mumfluencers are all key in this market."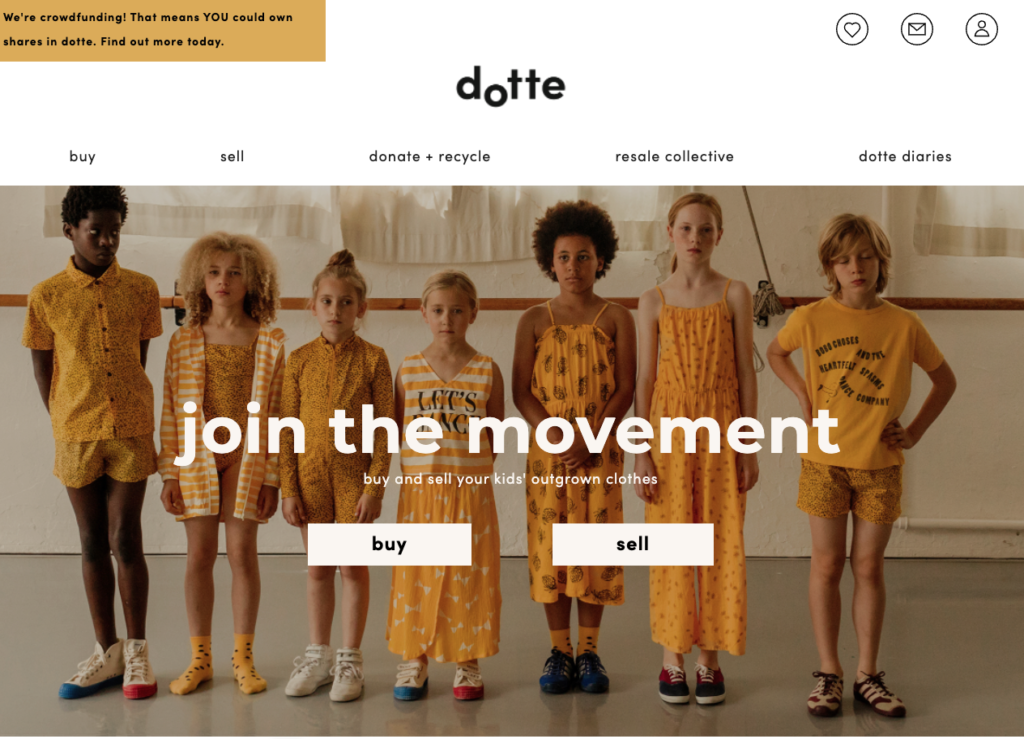 Closing the loop
Charlotte Morley, founder of The Little Loop, shares the same goal as Dotte of promoting a circular approach to kidswear. The mother of two "saw a problem that needed to be fixed" and set up her rental platform. The Little Loop caters for ages from 12 months to 10 years. It works on a membership system that runs from £18 a month for five to six items on average to £36 a month, for around 12 or 13 items. A membership includes unlimited swaps, stain insurance and laundry. In between rentals, items are cleaned and sanitised.
It offers ethical brands such as Polarn O Pyret, Jackals, Little Green Radicals, JuJuni, Kite, Wilder Ones and Frugi. The Little Loop is also talking to footwear brands about renting on the site.
"The best way to reduce the environmental impact [of clothing] is to wear it longer, but children grow so rapidly," explains Morley.
"The only way to negate this is to have more people renting clothes so that each garment gets worn to its maximum potential. The tech that underpins our business allows us to share our rental revenue with brands that we stock. So while most brands do wholesale, we can track every item. We can calculate the revenue it has earned. We don't have to invest in a lot of stock up front – we share the risk with the brands."
The Little Loop aims to rent out items for four or five rental cycles. Each rental cycle lasts around three months, meaning it is worn "intensively" for 12 months. When the clothes reach the end of their lifecycle, they are resold or recycled. In between rentals, the company launders the clothes.
"We get most stains out," says Morley. "It is a challenge in terms of costs, but we get out stains that parents don't think they can get out.
"Operationally, rental is a challenge – we've got to be able to process and launder the clothes, which means operations have to be tight. It all has to be in done in house, to be viable."
Sales have grown 500% since The Little Loop appeared on Dragons' Den, although Morley will not disclose figures.
"We are seeing behavioural changes in that people want to move away from ownership towards accessing things as when them need them, so you don't waste," she says. "A lot of brands see that this is the way the world is growing. Businesses want to be sustainable and more circular."
Some predict demand for luxury children's resale items will climb as parents are squeezed by the cost of living crisis.
PR executive Shoshana Kazab co-founded preloved children's designer fashion online store Kidswear Collective in 2018, and it now has a permanent space in Selfridges on Oxford Street. Kazab saw the opportunity in resale after working with high-profile influencers and celebrity parents, to whom she would gift designer childrenswear.
"Many of these items were barely worn – often just for a photoshoot or a party. I knew there was an opportunity to bring these garments back into circulation, but also to enable people who might not ordinarily be able to afford a luxury children's garment to access them. Customers who follow influencers on Instagram might not have the budget to buy these designer pieces, but they still aspire to it.
"In recent years we have seen the cost of goods continue to rise and with children growing out of their clothes at an alarming rate [up to seven sizes in the first two years]. Parents are looking for ways in which to be a bit more savvy when it comes to buying, as well as selling, their children's clothes."
While there are some operational challenges, as attitudes shift towards more sustainable ways of consuming clothing, those in the childrenswear resale and rental sector argue that it will grow at speed as investment and new technologies enable successful companies to scale up.
"There is huge opportunity for any brand that has high-quality clothes to take a share of the resale revenue," concludes The Little Loop's Morley.
Credit: Via Drapersonline