H&M Breaks Ground with Virtual Store in the Metaverse, Redefining Retail Experience
While the new area of ​​digital life is rapidly expanding into the metaverse, the clothing and fashion industry has already begun to take its place here. Major brands such as Adidas, Nike and Zara have
While the new area of ​​digital life is rapidly expanding into the metaverse, the clothing and fashion industry has already begun to take its place here. Major brands such as Adidas, Nike and Zara have started to open their stores in the metaverse and the first signals were given that H&M, the strong brand of fashion retail, could come to CEEK City. CEEK VR shared the following from its official twitter account; "Shopping in the metaverse with $CEEK Concept VR store presented to H&M by CEEK creates mainstream use cases for $CEEK + scaling Virtual reality beyond games"
Shopping in the #metaverse with $CEEK
Concept VR store presented to @hm by #CEEK Creating mainstream use cases for $CEEK + scaling #Virtualreality beyond games. #VRAPP#CEEKVR#NFT#VR#CEEKVenues
👉🏽 More at https://t.co/oAvCTgp2Bkpic.twitter.com/OI4BFkyUAw

— Ceek (@CEEK) December 7, 2021
CEEK City is being developed to enhance immersive living and shopping experiences in virtual reality. In CEEK City, a three-dimensional digital world, customers will be able to walk through the store, choose the product they want from there, just like in the physical world. While the payment for these clothes, which can only be worn in the digital environment, is made through CEEK, customers will also have the opportunity to order these clothes from the physical stores of the participating companies with CEEK coin later.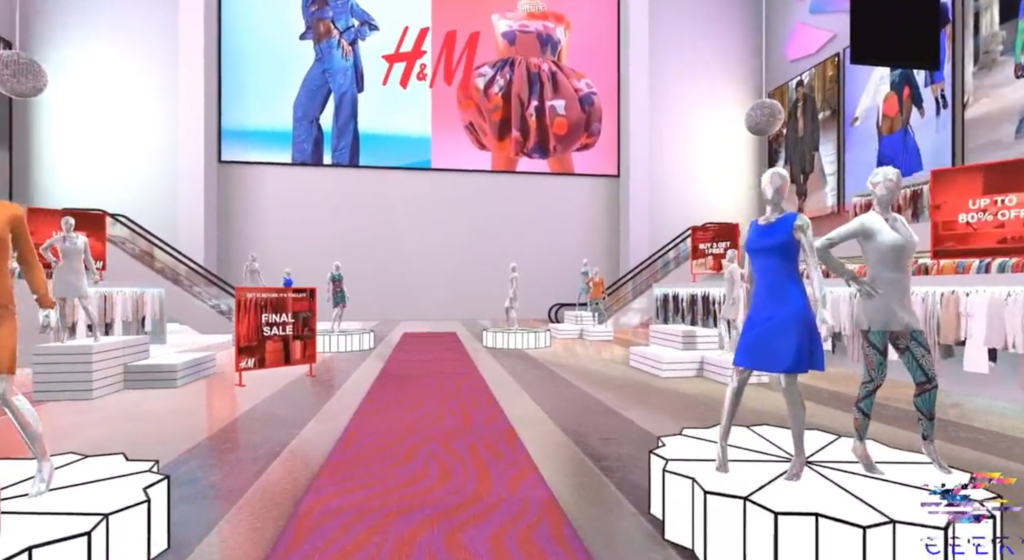 Welcome to CEEK City in metaverse!
CEEK, a metaverse coin project, connects artists, athletes and other digital content creators directly with their fans in virtual worlds. CEEK's NFT Marketplace will enable real ownership of digital items that will pass through multiple digital reality environments in the metaverse based on Ethereum, a technology that hosts digital currency, global payments and applications.
CEEK currently offers a range of immersive VR experiences within CEEK City, including a theatre, concert arena, sports complex, hangout lounge and more. End-users will be able to use CEEK Token to make purchases, vote for content, control programming and much more after token launch. CEEK VR, in partnership with Universal Music, can realize live performances of world-famous artists such as Bon Jovi, Lady Gaga, U2, Sting, Ziggy Marley and many more to take place on this platform.
CEEK's NFT Platform is designed with a REST API on Devv.io to enable that the platform expends uses 1/1,000,000th the energy usage & CO2 output of Bitcoin. Devv.io also provides significant cost savings at 1/1,000,000th of the cost of Ethereum.
Via textilegence.com