Google Looks To Commerce
Google eyes 'long-term opportunity' in commerce as retail drives blowout ad revenue Alphabet saw revenues rise 41% year-on-year to $65.1 billion in the third quarter, according to an earnings statement released Tuesday. Revenue derived from the Google advertising
Google eyes 'long-term opportunity' in commerce as retail drives blowout ad revenue
Alphabet saw revenues rise 41% year-on-year to $65.1 billion in the third quarter, according to an earnings statement released Tuesday. Revenue derived from the Google advertising network hit $53.1 billion for the period.
On a call discussing the results with analysts, executives pointed to broad-based strengths and continued advertiser demand, including significant contributions from the retail category. Google has made a concentrated push into commerce since the start of the pandemic, and Chief Business Officer Philipp Schindler said returning visitors to online stores were up fourfold in the first half of 2021 versus 2020. Now, the company is trying to support retailers' omnichannel strategies as people begin to shop more in stores ahead of the key holiday season.
YouTube also served as a bright spot with Shorts, its TikTok lookalike, seeing the average number of daily first-time creators more than double in Q3, per Alphabet CEO Sundar Pichai. The video-sharing platform, which saw revenue up 43% year-over-year to $7.2 billion, is expanding its shopping bets with livestreaming events featuring retailers like Sephora, Target and Walmart.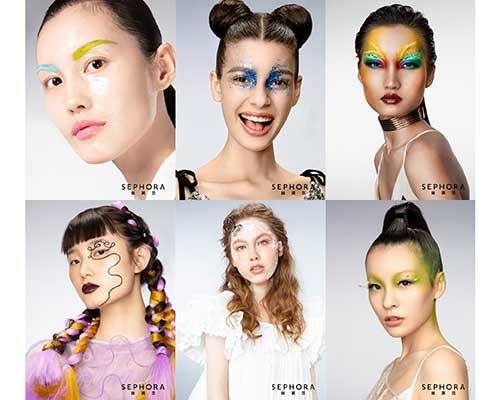 Google owner Alphabet posted a blowout Q3 as rivals in digital advertising, including Facebook and Snapchat, went through a far bumpier period and missed revenue expectations. The social media category is being roiled by tracking changes introduced by Apple that have made it harder to target and measure mobile ads on the iPhone maker's devices. When asked about the impact of the iOS updates by an analyst Tuesday, Alphabet Chief Financial Officer Ruth Porat said the hit to YouTube revenue has so far been "modest" and mostly affected direct response formats.
Otherwise, Google held onto strong momentum as the larger digital ads market rebounded, speaking to how its scale and sturdy foundation in channels like search have provided guardrails against outside disruptions during a volatile year. Pure-play U.S. digital ad revenues were up almost 50% year-on-year to $81.5 billion in the first half, according to recent estimates shared by Magna. The resurgence has been buoyed by both large consumer brands and small businesses that are making the jump to the channel for the first time.
Amid that shift, commerce has become a bigger-ticket item for Google, which operates a shopping tab on its core search business and has layered more purchasing functions into apps like YouTube. With people visiting stores again in greater numbers, the company is now eyeing omnichannel capabilities that can draw a clearer link between the online and brick-and-mortar experience.
"Brick and mortar [isn't] dead. Instead, omnichannel is in full force," Schindler said on Tuesday's call. "As a result, we've seen more advertisers include in-store sales alongside e-commerce goals to drive omnichannel growth. Adoption has nearly doubled over the past year."
Schindler pointed to a "long-term opportunity" in commerce that spans search, YouTube and more experimental offerings like Google Lens, an image-recognition technology app. Regarding YouTube, Google is trying to build a bridge between its creator community — there are now more than 2 million creators participating in the YouTube Partner Program — and purchases. Starting Nov. 15, the platform will host a week-long "YouTube Holiday Stream and Shop" that lets viewers browse products and redeem offers, as well as interact with select creators. Walmart, Samsung and Verizon are participating.
TikTok, an increasingly formidable rival, is pursuing a similar strategy through what it calls "community commerce." Facebook, too, is doubling down on shopping, but this week cautioned that some of the space's pandemic-driven frenzy is showing signs of slowing down.
"[Now] in many places, things have opened up, and people are increasingly making purchases in person," Facebook Chief Operating Officer Sheryl Sandberg told analysts on an earnings call. "That doesn't mean e-commerce has stopped growing. Businesses are still making the shift online. But e-commerce is no longer growing at the pace it was at the height of the pandemic.
By Peter Adams for Marketing Dive