The New in New York: Immersive Retail Environments
Credit: Insider Retail - It is no surprise that New York was the location of choice for flagship stores launching this month, with its hip neighbourhoods and buzzing city life. Stores are debuting conceptual design elements to feel
Credit: Insider Retail
–
It is no surprise that New York was the location of choice for flagship stores launching this month, with its hip neighbourhoods and buzzing city life.
Stores are debuting conceptual design elements to feel less like a store and more like an art space or museum. Retailers were once again keen to differentiate their spaces with local elements, bringing in local artists and inspiration from the city to ensure each store has its own personality.
One store is making use of Web3 technologies, while others incorporating display technology, demonstrating that digitalisation continues apace.
 
Plein Sport, Soho
Luxury clothing retailer Philipp Plein has launched an active wear range through the new Plein Sport store. The space has the feel of a pop-up, but there are plans to make it a flagship store in future.
Graffiti and sport-themed artwork adorn the walls and skateboards are used for seating, giving the space a hip hop look, accentuated by rap star Jadakiss performing at the launch. Footwear is the main focus, with a sneaker wall and huge towers to display all the styles.
Plein is also invested in Web3 technologies, as is evident by the NFT artwork projected onto the walls. Customers can also pay using cryptocurrency, and each item has a QR code to help display the correct price. The brand has also thought about the experience of the shoe box, which contains video and digital art when it is opened.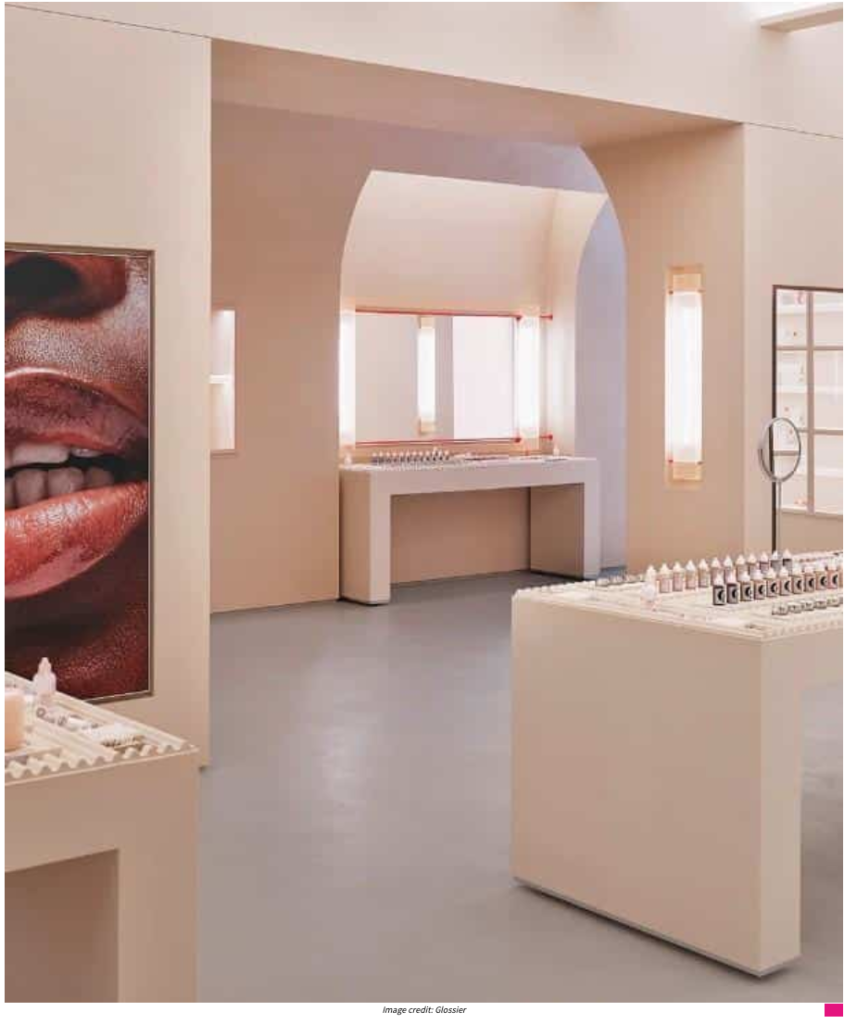 Glossier, Soho
Millennial makeup brand Glossier is returning home, with the launch of its new flagship store in New York. The brand is seeking to broaden its omnichannel approach by investing in more brick and mortar spaces, each with its own local community feel.
The store space reflects a more grown up look for Glossier, who has incorporated red and neutral shades, recognising that its core customer market has grown too.
The site also depicts a city look and feel, with mosaics that look like subway tiles, and wooden benches. The brand's marketing campaign extended to branding MetroCards at local subways and had employees give out pink roses.
Visitors to the store could play with a claw machine to win Glossier merchandise and other products, and also purchase exclusive limited edition items. There is a selfie room shoppers can use while they are waiting for products, and they can receive beauty advice and consultations from Glossier Editors.
Warby Parker, Manhattan
Warby Parker, known for its affordable eyewear, has opened an intriguing new "museum within a store" concept, named the Warby Parker Museum of the Blue-Footed Booby. The brand explains that its colour scheme was inspired by the bird, which then became an unofficial mascot. The museum theme also fits in well with the location as the store is opposite the Museum of Natural History.
The space includes bespoke art, created by local artists like Nate Padavick and Julia Rothman, as well as bird figures throughout the store. Customers will be able to get their eye examinations and purchase glasses as usual, but while enjoying the exhibition in the space.
Pop Up Grocer, Greenwich Village
After a series of successful pop-ups up and down the country, Pop Up Grocer has opened its first permanent space and flagship in New York. The store is influenced by the idea of travelling and finding fun and unique flavours in local shops, and also by the idea of a museum, with customers being inspired by what they find there.
The store will stock products across a range of food and drink, beauty and homeware from newly launched brands, including Magic Spoon, Tazzy Candy, Cosmic Bliss, Fishwife and Bored Cow. Shoppers can also have a coffee and cake from Chamberlain Coffee and the Librae bakery, with other bakeries and chefs expected to appear in future. Pop Up Grocer also plans to hold tasting sessions, classes and other community events.
Adidas, Bronx
Looking to build on its presence in New York, Adidas has opened a new 11,000 square foot space, decorated with artwork from local artist Jae Tips.
There is an emphasis on digital in this store, with a digital wall for displaying information about products when customers pick up an item, and digital windows for showcasing campaigns, products, click and collect and new partnerships, such as with actress Jenna Ortega.
Lucky shoppers who were the first 100 to visit and buy from the store received an exclusive tote bag designed in collaboration with Jae Tips. Customers can purchase items from Adidas' sportswear and basketball collections, as well as its Ivy Park line.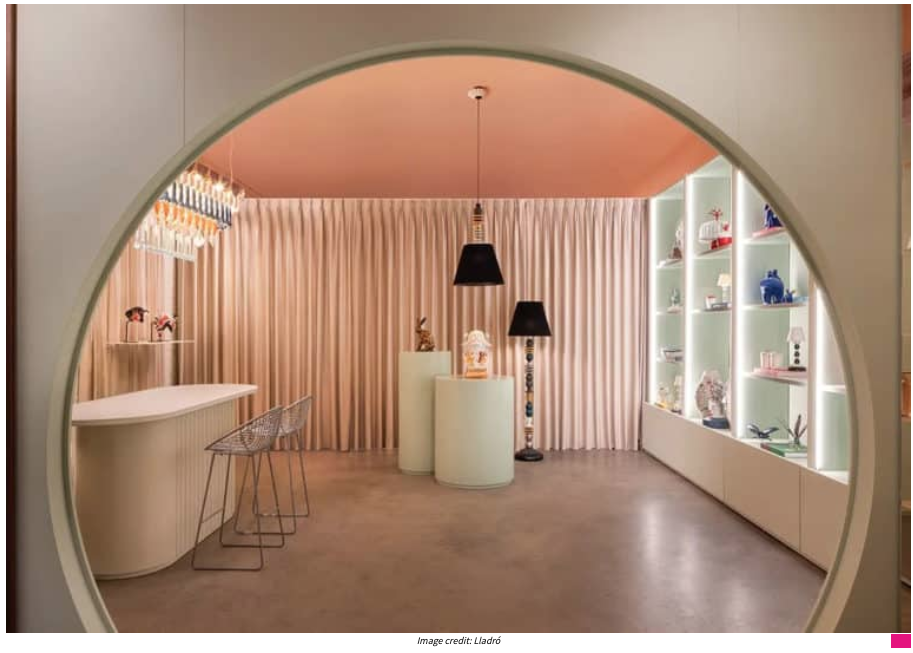 Lladró, New York City
Chinaware boutique Lladró has launched a new concept store in honour of its 70th anniversary. The space is designed to lead shoppers through the store to view its products set in immersive designs. The space is soft with lighting being a strong focus. The opening was an exclusive event featuring fashion and interior designers, chefs, architects and politicians.
The store sells the innovative sculptures and jewellery the brand has become known for, along with home scents, to create a sensory experience for its customers. It wants to continue to push the boundaries with its porcelain designs and creations, and has incorporated virtual technology in order to display the artistry in how each piece is created.