Online's Day Off
American Express has partnered with retailers Birchbox, Bonobos and Rent the Runway to present Online's Day Off. This two-day event includes a thought-leadership panel on September 18th and a shopping event on the 20th. It will
American Express has partnered with retailers Birchbox, Bonobos and Rent the Runway to present Online's Day Off. This two-day event includes a thought-leadership panel on September 18th and a shopping event on the 20th. It will showcase innovative ways that e-commerce leaders are converting their online success into brick-and-mortar opportunities.
Birchbox opened a physical store where consumers can browse a curated selection of beauty, grooming, and lifestyle products. Bonobos' Guideshops let clients shop the brand's latest apparel styles in a personalized environment. Rent the Runway's stores enable consumers to enlist stylists to find the right look for upcoming events.
Event participants will share their business insights at the panel exploring top fashion, retail and e-commerce trends. The discussion will also cover how these retailers used technology to launch as small merchants and quickly expand into retail pioneers.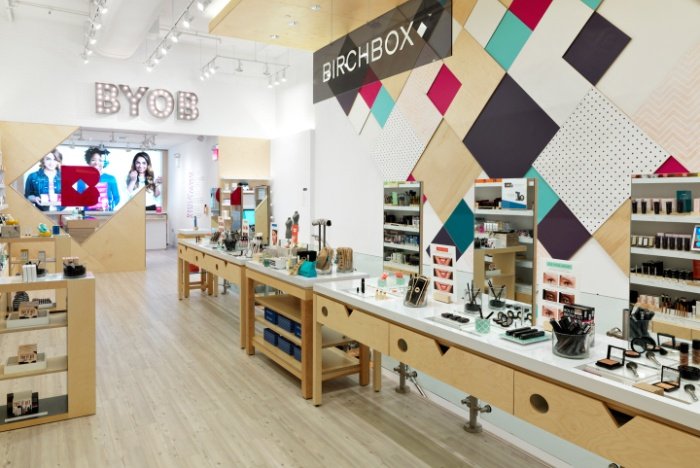 The panel will feature industry leaders Katia Beauchamp (co-founder and co-CEO of Birchbox), Andy Dunn (CEO and founder of Bonobos), Jennifer Fleiss (co-founder and Head of Business Development of Rent the Runway), and Steve Chien (EVP & GM of Shutl North America).
The special shopping event will enable consumers to experience three emerging, online-only brands: GLAMSQUAD, Mantry, and Ringly. American Express' retail partners will host these brands in their physical stores and consumers will be able to shop all the latest products.
They can also take advantage of special offers and experiences, including limited edition Online's Day Off gift bags, hair and make-up touch ups at Birchbox, food and beverage tastings at Bonobos, and manicures, cupcakes and champagne at Rent the Runway. eBay company Shutl will offer same-day delivery to those who buy products at the event. Ed Jay, EVP of Merchant Services at American Express, says:
Online's Day Off, like many of the other small merchant-focused initiatives supported by American Express, was created to connect our small merchant partners to seasoned entrepreneurs and industry experts who can help them successfully navigate a changing business environment. Most importantly, we want to help small merchants and what better way to do that than to provide resources that enable them to grow their business.
Via PSFK